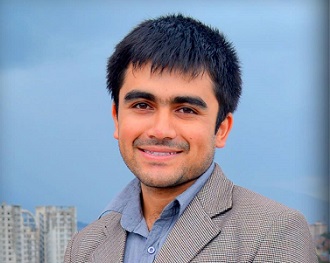 Creating national strategies to develop financial literacy amongst children and youth is key to the financial inclusion of young people. By listening to the experiences and needs of young people, decision-makers can develop strategies which are child and youth-friendly and support young people in shaping a positive future for themselves.
One example of this is the work of Mr. Prakash Koirala, an active youth representative within the CYFI network, who has recently had an article on Financial Education published in Rising Nepal, the national newspaper of Nepal!
In his article, Prakash states 'While giving training and workshops, many young people said that they were worried about the future financial plan and financial crunch and their impact on their lives, now and in the future. Many of them expressed concern about start up business, education loans, family dependency and so on.'
CYFI believes that, in Nepal and worldwide, financial and social education and financial inclusion are the building blocks of empowerment and financial capability that underpin economic citizenship for young people. This involves giving all children and youth the knowledge to make wise financial decisions, the opportunity to accumulate savings, and the skills to find employment, start a business and ultimately break the cycle of poverty.
Highlighting the need for an integrated approach in order to create economically empowered citizens, Prakash noted that in Nepal 'A national strategy of financial education is fundamental for financial inclusion'.
You can read the full article
here
and find out more about Prakash's great work
here
.